Our Specialties
Hospital/Clinic Management System Designing
Improve Visibility & Transparency, Streamline Accurate Reporting, Improve Customer Services, Quality Control, Management Visibility, Unlimited User Support.
e-Commerce Solutions
Sell Your Medical Instruments, Merchandise, Drugs, etc. with a Shopping Cart,
Payment Gateway Integrations, Order Management, Scalable Infrastructure, Mobile Compatibility, Reports and Analytics, etc.

Individual/Hospital/Clinic Website Design
We design responsive, mobile-friendly, customizable, and professional websites for individual portfolios (Medical Specialities), Hospitals or Clinics, as well as Organizations, Institutions, etc.
Why Choose Our ICT Solutions?
We value customer engagement, collaboration, shared governance, innovation, teamwork, accountability, diversity, inclusivity, accessibility, and integrity.
Customer-Centric
Our ICT Solutions are geared towards helping our clients achieve their specific desired goals.
A Great Team
We have a talented, diverse, and experienced team of ICT Gurus equal to the task.
24/7 Customer Support
Our Team of Customercare Representatives are always ready to listen and address your issues.
Hear from Our Customers
You Have Everything Positive to Gain by Hiring Our ICT Gurus to Transform your Medical Entrepreneurial Venture
Our company has been working with Doctors Explain FM since 2020. We recently worked with them to update our website. We are beyond pleased with Doctors Explain FM's impeccable service.
Andy Smith
CUSTOMER
Overall very pleased with Doctors Explain FM and their friendliness with us. They did everything we asked in a timely matter. I will definitely be recommending them to other companies. Thanks for such good work.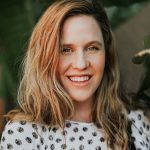 Florence Pines
CUSTOMER
Great design team and quick turn around on all projects and request. With their help we have improved our google search results.  My company Titan has depended on them for quite sometime now and we have been doing business with them for over a year. If you want a reliable Web Design Company, I recommend Doctors Explain FM 100%
Mary Taber
CUSTOMER